Description
The Ace of Spades has been re-introduced with the Forsaken DLC. Our team will do all of the work for you!
The questline consists of the following steps:
Kill 5 invaders with a Hand Cannon in Gambit
Get 250 kills in Strikes with a Hand Cannon
Get 25 precision kills in Crucible with a Hand Cannon
Open hidden Cayde's stashes
Complete the 'Ace in the Hole' mission on Titan
Requirements: Must have completed the Forsaken Campaign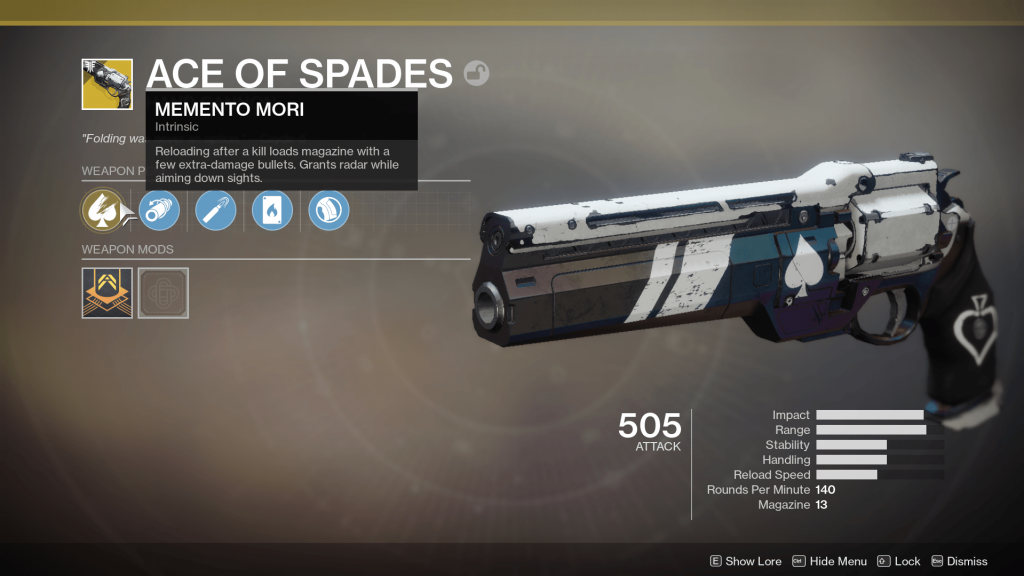 ★Order Requirements★
I Play On My Account:
Enter your PSN / Gamertag, the time you're available to play and we will get in contact with you (order notes).
Account Recovery:
Enter your account info (Email/Password), and we will notify you before we login to complete the service.
Additional Information:
Be sure to provide any additional details in the checkout (order notes) such as specific character you are purchasing for (if you have multiple of the same class).
★Orders that do not meet the above requirements will take longer to fulfill★